A better version of this photo is probably available at the Rana Konsult Photo web gallery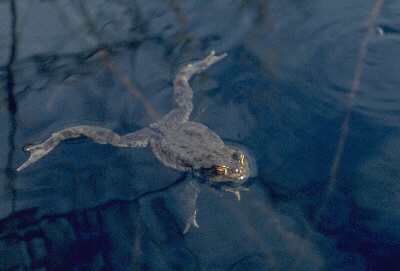 Bufo bufo, the Common toad. A male in a breeding pond, on the alert for entering females.


---
(Back) to Research on frogs. (Back) to Systematic list of herp photos. Back to Jon Loman's home page. Back to Animal Ecology home page.